Our Financial Policy
Thank you for choosing us as your oral surgeon. We are committed to your treatment being successful. The following is a statement of our financial policy, which we require you to read and sign prior to any surgery.
** Due to the constant changes with insurance plans and benefit coverage, it is the patient/ guardian's responsibility to know their insurance coverage, co-pays and out of pocket. Our office provides an estimate co-pay and not a guarantee that your insurance will cover the remainder of your treatment. We are not responsible if your insurance company decides that any treatment we render is not a covered benefit due to high deductibles or plan provisions.
** Any changes in insurance plans, it's your responsibility to notify our office.
PAYMENT IS DUE AT TIME OF SERVICE. WE ACCEPT CASH, CHECK, CARE CREDIT, LENDING CLUB OR ANY MAJOR CREDIT CARD. PLEASE BE ADVISED THAT THERE IS A $50 FEE IF THE PATIENT MISSES OR DOES NOT CANCEL THEIR APPOINTMENT (CONSULTS OR EXAMS) WITHIN 24 HOURS / A $150.00 FEE FOR ANY SURGERY APPOINTMENTS MISSED OR NOT CANCELED WITH IN 24 HOURS OF THE APPOINTMENT.
Please keep in mind that insurance is a contract between you and your insurance carrier. We are always here to help you out in any way possible by filing claims or providing your insurance company with clinical notes, brief narratives or x-rays. We understand that insurance companies and billing can be very confusing.
Dr. William Ranucci participate's with:
Delta Dental – Premiere/ Advantage
Cigna Dental
Horizon Blue Cross Blue Shield Dental Plans only (Traditional Plan, Dental Option, Grid Plus, FEP Blue, Young Grins +)
Dr. Emil Cappetta  participate's with: 
Delta Dental – Premiere/ Advantage, PPO
Cigna Dental
Horizon Blue Cross Blue Shield Dental Plans only (Traditional Plan, Dental Option, Grid Plus, FEP Blue, Young Grins +)
Guardian Dental
Aetna Dental
Metlife Dental
Dentemax PPO (This company par's with almost 200 insurance companies including Principal Life, UMR, Lincoln Financial Group United Healthcare & United Concordia. Please call your insurance company to verify if we participate with your plan.)
We will also honor the "pay as you go" fee schedules for all of the insurance we do par with.  Please provide us with an up to date insurance card and we will charge you our contracted rate with the plan.
It is your responsibility to determine if Dr. William G. Ranucci or Dr. Emil Cappetta participates with your insurance and if your insurance covers your visit. Your insurance will ask you for our Tax ID which is 223569060. If your services require claims to be submitted to medical first, we will submit all claims on your behalf and apply any payments towards your outstanding balance if need be. It is your responsibility to contact our office if the insurance company sends any payments or explanation of benefits to you regarding your surgery. Any charge not paid by your insurance because of incorrect primary insurance, failure to submit proper insurance in a timely manner or coordination of benefits issue not handled with your carrier will be the financial responsibility of the patient. Insurance plans frequently change. It is your responsibility notify to our office of any insurance changes or cancellations. Our office will do everything to maximize your insurance benefits. Insurance is a contract between the patient and the insurance company. Just because we are in- network with your insurance plan, doesn't mean that we work for them or know everything about your benefit package. In- Network means that we have a negotiated reduced fee for certain services that we provide. Please be advised that if we do not participate with your insurance carrier, you will be required to pay in full today for services rendered. We will submit all claims and proper paperwork to your insurance company on your behalf and your insurance company will send payment directly to you. If your insurance company happens to send the payment to Dr. Ranucci by mistake, Dr. Ranucci will be more than happy to forward that payment to you. In the event we are in network with your insurance carrier, you are responsible for any deductibles or co-payments and that will be due at the time of service. Please be aware that some or perhaps all of the services provided may be non-covered services under your particular insurance contract or not considered reasonable and necessary under your insurance policy. Any balances left on your account over 30 days after your insurance company has satisfied all claims will incur a 1.5% service charge every month until the balance is paid in full.
Usual and Customary Rates:
OMA of Montclair is committed to providing the best treatment for their patients and charge what is usual and customary for our area. Please understand that you are responsible for payment regardless of any insurance company's arbitrary determination of usual and customary rates.
Payments on Outstanding Balances:
We accept Visa, Master card, Discover, American Express, Lending Club & Care Credit. For your convenience we accept credit card payments over the phone. A $50.00 FEE WILL BE APPLIED FOR ANY RETURNED CHECKS. For financing options, please log on to https://www.lendingclub.com/patientsolutions/check-your-rate?clientid=70320 or  https://www.carecredit.com/apply/confirm.html?encm=XD1WbwRmAmdXa1A0BzMLYgI4XztWOFRhBmFRaVY-VWU.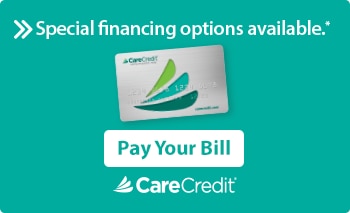 Counsel Fees and Costs of Collection:
Please understand that if your account is outstanding for more than 120 days and is forwarded to a collection agency or attorney for collection, you will be responsible to pay additional collection fees, counsel fees, court fees and other costs. Collection fees will be at least 35% of the amount of your outstanding balance. For questions regarding an account that is in collections, please call Mr. John Youderian, Esq (856)376-3702.
Permission to Submit Insurance Claims on Your Behalf:
I hear by grant permission to OMA of Montclair to submit all insurance claims on my behalf by either postal service or electronically. I hear by grant permission to submit any letters or disputes to the insurance commissioner's office, in an effort to collect maximum payment from my insurance companies for services rendered by Dr. William Ranucci.
Thank you for understanding our financial policy. Please let us know if you have any questions or concerns or would like a copy of this policy. A fully detailed copy of our financial policy is available in our office.
Understanding Dental Insurance:
Dental insurance was not designed to pay in full or pay for all dental care. Most contracts have yearly maximums & limits and/ or various degrees of co-payment's and a yearly deductible. Certain ADA codes may not be covered under your particular insurance contract but may be covered under your friends or neighbors contract. The best way to get a clear answer is to ask us "What codes will you be billing out for and what is the cost?" Then call your insurance carrier and give them that information.
All levels of payment by insurance companies, including allowable fees, usual and customary (UCR) , are governed by premiums paid. They have nothing to do with the actual charges. Our fees are based upon a combination of our costs, our time and our constant dedication to supplying our patients with the highest quality dental care. The treatment recommended by our office is never based on what your insurance will pay, your treatment and health should not be governed by your insurance contract.
However, it should be understood that the dental insurance contract is between the insurance company and the patient, whom bears the ultimate financial responsibility. Please take the time to review your contract thoroughly so we may best serve you. As always, you may feel free to ask any of our staff for clarification on services, billing and insurance. We will be happy to guide you in the right direction.
Medical Insurance:
Dr. Ranucci and Dr. Emil Cappetta are not in network with any medical plans. Medical insurance may be required for certain services like bony impacted wisdom teeth removal, jaw fractures, orbital fractures or large cysts in the jaw. Please be advised that not every medical insurance plan has bony impacted wisdom teeth removal coverage under their plan or out of network benefits. Also take into consideration your medical insurance out of network deductible. If you would like to call your insurance company and find out more about your particular insurance plan regarding bony impacted wisdom teeth removal, please give the customer service agent the following procedure codes D7240 and D9243.
Medicare & Medicaid Insurance Plans:
Medicare & Medicaid Insurance plans will not pay for any of the services we render. The patient will be responsible for the total cost of the treatment.
Payment Plans:
We recommend two financing companies. Please look into them and decide which one best fits your needs.
Care Credit  https://www.carecredit.com/apply/confirm.html?encm=XD1WbwRmAmdXa1A0BzMLYgI4XztWOFRhBmFRaVY-VWU
Health Insurance Portability and Accountability Act (HIPAA)
The Doctors and Staff at Oral Maxillofacial Associates of Montclair are committed to maintaining the confidentially of your personal, financial, and health information. State and Federal Law requires us to inform you of our policy and practices as long as we provide you services.
How we protect your personal information:
We authorize individuals to access your personal information only to the extent necessary to conduct our business of serving you, such as making and confirming appointments, submitting insurance claims, securing insurance benefit information, and submitting applications for third party payment arrangements per your request. We take steps to secure our building, patient files, and electronic systems from unauthorized access. Our employees are trained regarding confidentiality and are held to strict office policy and procedures regarding your personal and health information both written & verbal. All employees are subject to discipline if they violate these procedures.
Information we share:
We may share your personal or health information with other third parties with or without authorization for our normal business functions. Examples of our normal business functions include:
Submission of Medical & Dental Claims
Letters or X-ray transmission to your General Dentist or Referring Doctor
Submission for laboratory analysis or biopsy specimens & reports
Referrals to another specialist or for a second opinion
Requests to or from pharmacy's
Processing transactions that you request
Appointment notification via voice messages, or other written or verbal means
In cases regarding accidents or workman's comp, provide appropriate lawyers with information regarding your case.
Submitting a letter to the insurance commissioner in an effort to get prompt payment from your insurance carrier for services rendered in our office.
Patient Rights:
We honor your right to request access to your personal information. To do so, you must submit a written request describing the information you are requesting. There will be a $5.00 charge for staff time to retrieve and copy the requested information plus postage. If we are unable to locate and retrieve the information within 30 days from your request, we will inform you of the nature and substance of the personal information either in writing or by telephone. If access is granted we will permit you to see and copy in person, the requested information only or to obtain a copy by mail, whichever you prefer.
If you are denied access to your health information you may ask the denial be reviewed.
You may refuse to consent to the use of disclosure of your personal information, but this must be in writing. Under the law, we have the right to refuse to treat you should you choose not to disclose your personal health information to us.